Our Plumbing and Heating Services
As part of our extensive portfolio of services, we offer multiple options to help you get the most out of your plumbing and heating.
This includes refurbishments and bathroom installations, servicing your boiler and general plumbing tasks. With over 30 years of experience in this industry, we understand how important a well-functioning heating and plumbing system is for your peace of mind and strive to ensure that all your plumbing and heating issues are dealt with immediately.
We have a long history of providing outstanding service to our clients. We are here to help you with all your plumbing and heating needs, including emergency plumbing and heating services available 24 hours a day, seven days a week.
We provide services to Taunton, Bridgwater, Wellington, Exeter, and surrounding areas throughout Somerset. Responding promptly to your calls, our trained engineers are on hand to fix your boiler or plumbing problems at any time of day or night.
You can find out more about each service in the sections below, but if there is something specific you want to enquire about, then you can contact us online or call our friendly office staff, who will discuss your requirements. We can even book a convenient appointment for you.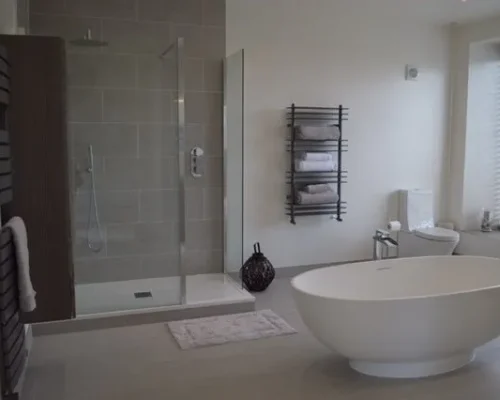 AC Plumbing & Heating Specialists Ltd can undertake all sanitary ware and plumbing tasks in the bathroom. With a 24-hour emergency call-out service available, clients can rest assured that their bathroom plumbing or heating issues will be resolved promptly and efficiently.
As a reputable heating company, we pride ourselves on customer satisfaction by completing all work professionally and safely. Our company only installs the latest energy-efficient central heating boilers and products ensuring the most cost-effective solution for our clients.